Used Toyota 4Runner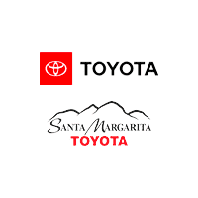 Shopping for a vehicle can be a stressful time. Whether it is choosing the right vehicle, finding a vehicle that fits your budget, or wading through the wide variety of trim options, there is no end to the questions you may have. At Santa Margarita Toyota, we go the extra mile to ensure that you get the best experience possible each and every time that you step foot through our front door, message us online, or call one of our friendly staff members. Whether you are shopping new, certified used, or used, you are going to get an unparalleled level of quality and affordability that you just won't find anywhere else. Come check out the wide array of vehicles that we currently have available, like our used Toyota 4Runner, all for your shopping pleasure at 22722 Avenida Empresa in Rancho Santa Margarita.
Used Toyota 4Runner at Santa Margarita Toyota
Why should you buy a used Toyota 4Runner? This vehicle is perfect for anyone that has the soul of an adventurer that is not afraid to get off the beaten path and still get home in time to get to work on Monday. With so many different model years and options to choose from, the 4Runner has stood the test of time. At Santa Margarita Toyota, we see a few of these great vehicles, all of which get purchased by eager vehicle shoppers looking for a dependable vehicle with plenty of seating space. Right now, we currently have two options available on our lot ready and waiting for you.
Reasons to Get Your Next Used Toyota 4Runner from Santa Margarita Toyota
If you are still trying to decide where to buy your next used vehicle from in California, Santa Margarita Toyota would love to be your first choice for a vehicle just like a Toyota 4Runner. With over 70 years of experience selling cars in Southern California, we have learned the difference in offering a good experience and a great one. We do this by making our price 100% transparent with our revolutionary EZ Price. We also offer many outstanding tools to show you the benefits of leasing versus owning, offer many forms of rebates, offer used vehicle specials, and the ability to apply for financing. All of this is designed to help streamline the process of vehicle ownership and make it more accessible, affordable, and transparent to people just like you.